Real Estate Fatigue in Media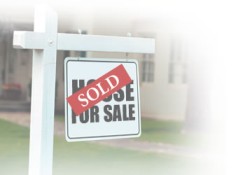 My long commute allows me to scan and read a few newspapers everyday. I enjoy reading about real estate, its froth, the bubble, interest rates, etc, and currently looking to buy a home, but I've officially contracted real estate fatigue. Each paper devotes a lot of articles on real estate and reading it all is like treading water...a lot of movement, and only so much you can do until you start going down. Just today, here are the headlines of real estate related articles:
Wall Street Journal
:
Housing-Bubble Talk Doesn't Scare Foreigners
Real-Estate Surge Buoys Newpapers
Bankers Issue Caution on Home Loans
Economists Handicap Housing Markets
NY Times
:
USA Today
:
Washington Post
:
continue reading article (and/or view comments)...